26 czerwca 2018
Peregrynacja obrazu św. Józefa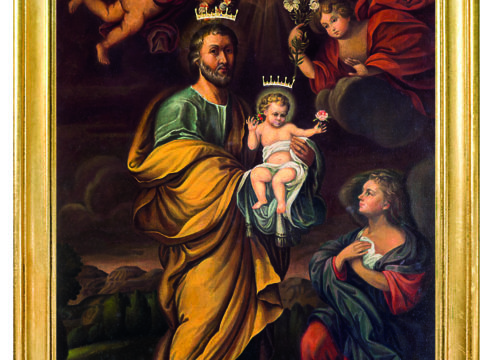 Drodzy Przyjaciele naszego Karmelu, w dniach 24-26 czerwca w naszym klasztorze miała miejsce peregrynacja obrazu św. Józefa.  Nawiedził nas obraz w kopii wizerunku Świętego Opiekuna Jezusa z  archidiecezjalnego sanktuarium przy Bazylice Mniejszej Ojców karmelitów bosych Poznaniu. W ramach tego szczególnego nawiedzenia uczestniczyłyśmy w dwóch mszach ku czci św. Józefa i św. Rodziny oraz  w nabożeństwie dziękczynno – błagalnym celebrowanych przez kustosza obrazu ojca Stanisława  Plewę OCD. Wysłuchałyśmy także konferencji, odnowiłyśmy śluby oraz zawierzyłyśmy całą naszą wspólnotę  oraz siostry starsze opiece św. Józefa.  W naszej modlitwie pamiętałyśmy również o Was nasi Przyjaciele, prosząc Oblubieńca Maryi, by duchowe owoce peregrynacji stały się także Waszym udziałem.
Czas peregrynacji był dla nas czasem skupienia i modlitwy, refleksji nad rolą świętego Patriarchy w życiu każdej z nas.   Święty Józef w swoim wizerunku zechciał przekroczyć próg klauzury, stąd też Jego obraz został umieszczony  i udekorowany kwiatami w chórze zakonnym . To tak jakby św. Józef chciał nam powiedzieć. "Jestem blisko Was i Waszych codziennych trosk. Wasze sprawy przedstawiam mojej Oblubienicy i Jej Synowi, tak by wszystko przybliżało Was do Boga".
Święta Nasza Matka Teresa zakładając klasztory karmelitanek bosych, bardzo podkreślała rolę jaką w naszym życiu kontemplacyjno-klauzurowym  ma odgrywać święty Józef. Sama miała do Niego szczególne nabożeństwo i doświadczyła jego dyskretnego działania podczas uzdrowienia z paraliżu fizycznego oraz w wychodzeniu ze swego rodzaju kryzysu duchowego. Dlatego też polecała, wszystkim pragnącym głębszej modlitewnej relacji z Jezusem, obrać sobie świętego Józefa za Przewodnika i Mistrza modlitwy wewnętrznej.
Ale Józef jest wzorem życia nie tylko dla osób konsekrowanych, ale także  dla kobiet i mężczyzn idących  do Boga drogą powołania małżeńskiego. Ukazuje wzór mężczyzny, którego siłą jest pokora i wypełnianie woli Boga, głęboka miłość do żony i potomstwa.
Dla mnie piszącej tę relację z peregrynacji ten czas był spotkaniem z Józefem i zgodą na to, że Jego działanie nie zawsze musi mieć odczuwalny dla mnie wymiar, natomiast zawsze nakierowane  jest na moje dobro duchowe. Przepełnia mnie podziw dla Józefa za jego szlachetną postawę wobec brzemiennej Maryi. Józef uwierzył słowom Anioła: "Józefie synu Dawida, nie bój się wziąć do siebie Maryi Twojej małżonki albowiem z Ducha św. jest to co się w niej narodziło. Porodzi Syna, któremu nadasz imię Jezus".  Józef uczy mnie, że nawet w najtrudniejszych sytuacjach należy zawierzyć Bogu i czekać aż On objawi swoją Wolę. W  czasie peregrynacji nadeszła informacja iż moja siostra otrzymała pracę, o którą modliłyśmy się za wstawiennictwem św. Józefa, za co składamy mu dziękczynienie.
Ten święty Sługa Boga przekonuje mnie, że Bóg pragnie dla mnie szczęścia i że ma wobec mnie swój zbawczy zamysł i że mogę się na Niego zdać w swoich niewiadomych. Święty Józef głosi pewną prawdę dość trudną dla współczesnego człowieka, który chce wszystko zrozumieć. Ta prawda jest przy okazji tytułem jednej z książek o Świętym  i brzmi: " Bóg wie lepiej".
A teraz zapraszamy do obejrzenia foto-kroniki peregrynacji.
Peregrynacja obrazu św. Józefa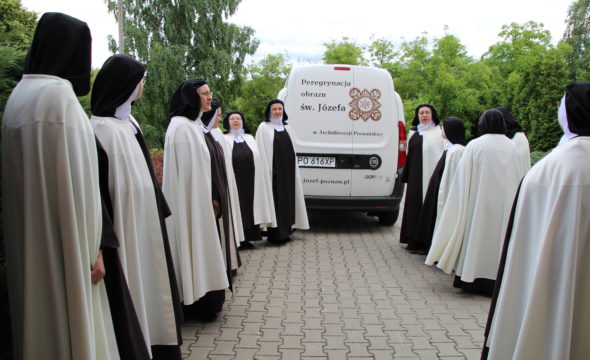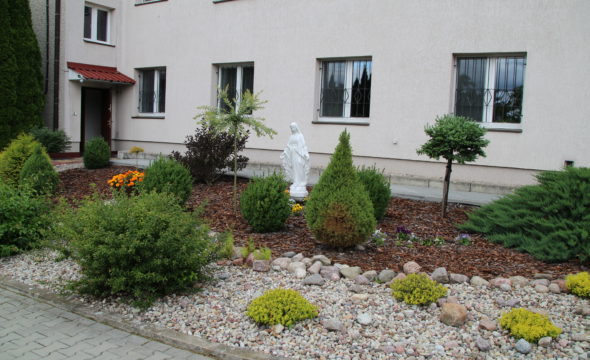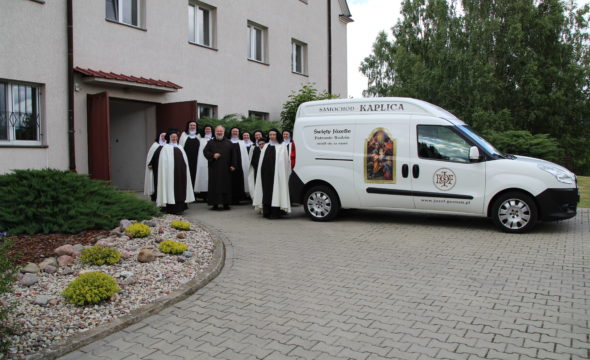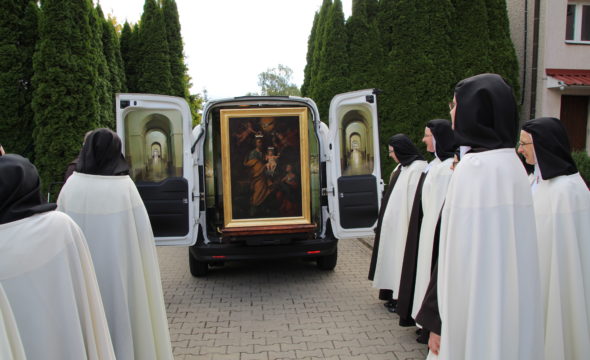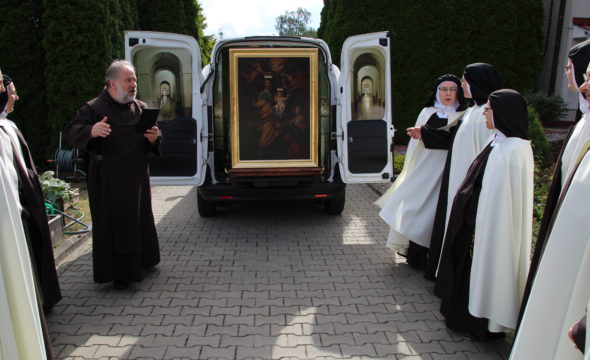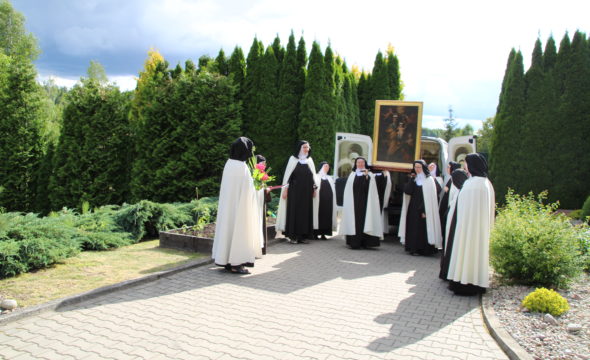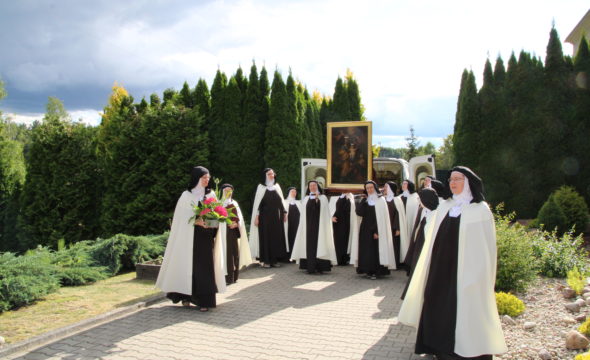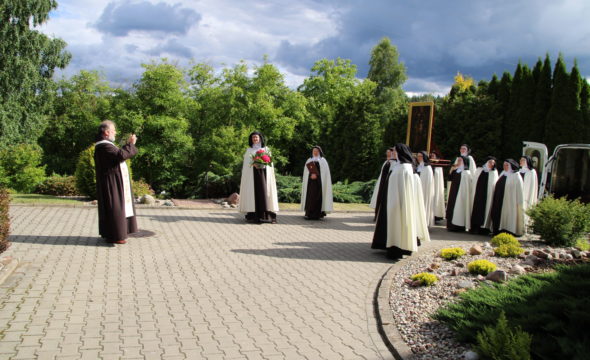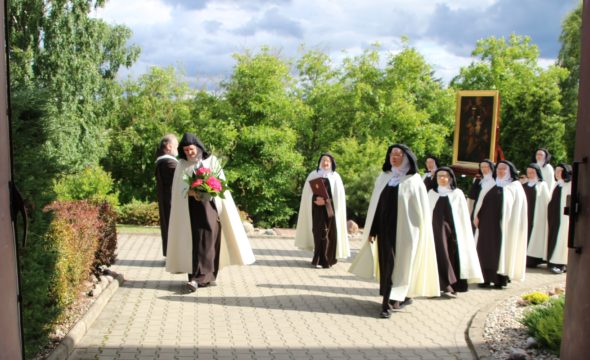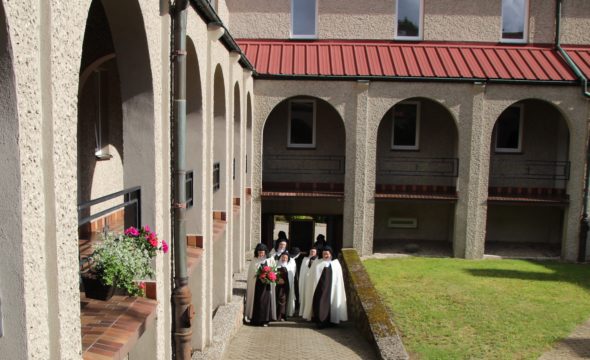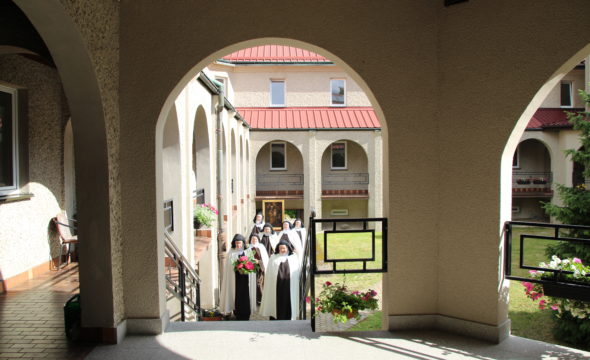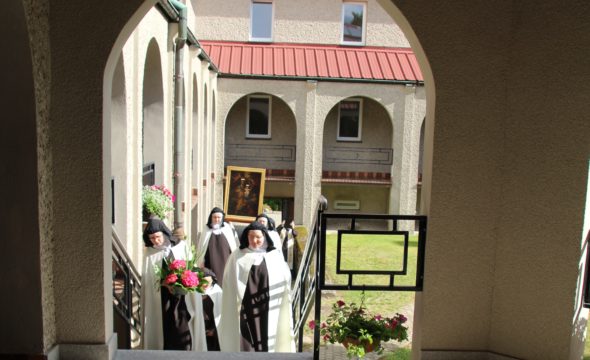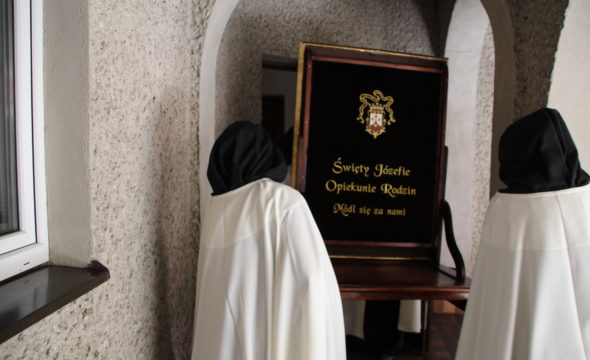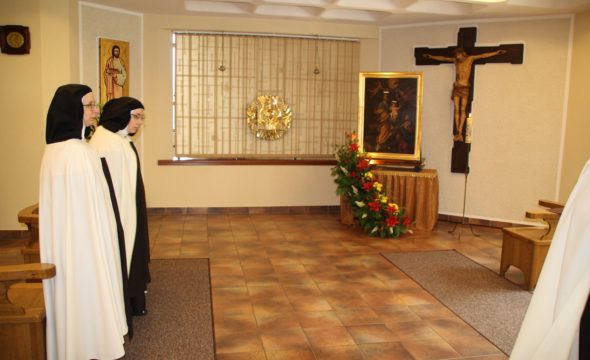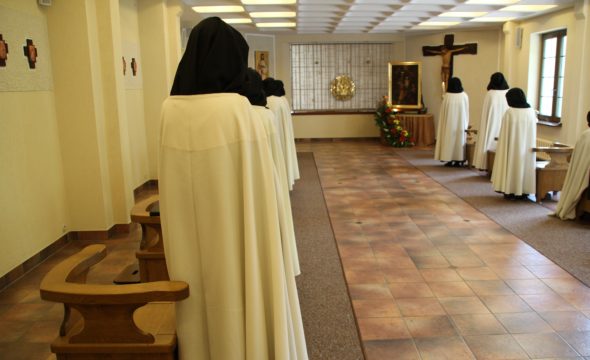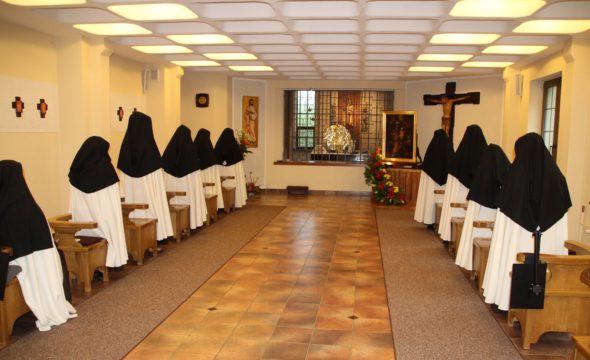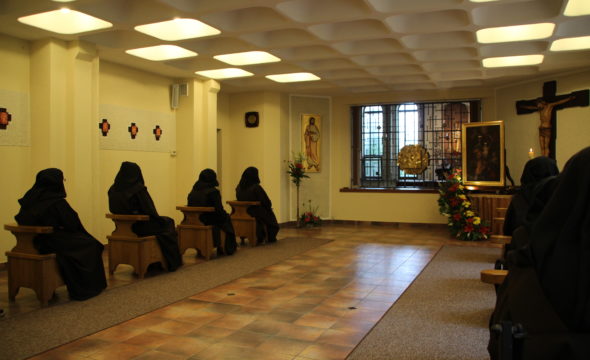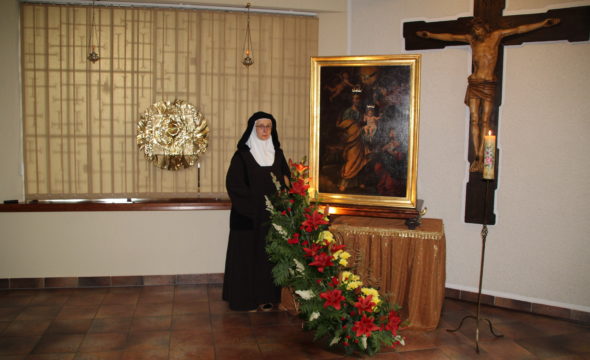 Pomoc
Nasza Wspólnota utrzymuje się z pracy rąk własnych, ale nie jest samowystarczalna. Życie w ukryciu klauzury, poświęcone przede wszystkim modlitwie, nie byłoby możliwe bez życzliwości i pomocy ludzi dobrej woli. Dlatego dziękujemy Wam za każde wsparcie.
Dane naszego konta bankowego
Dane odbiorcy: Klasztor Siostr Karmelitanek Bosych, Spręcowo 53a, 11-001 Dywity
Dane banku: Bank Polska Kasa Opieki S.A.O/Olsztyn, ul. 1 Maja 10, 10-117 Olsztyn
Numer konta
PL 25 1240 1590 1111 0000 1451 7596
SWIFT Banku: PKOPPLPW